「100個開學必學生字表/句子」(分享暑假經歷 / 自我介紹 / 認識新朋友) 請拉下↓

---
【ADMISSION SEMINAR 入學講座】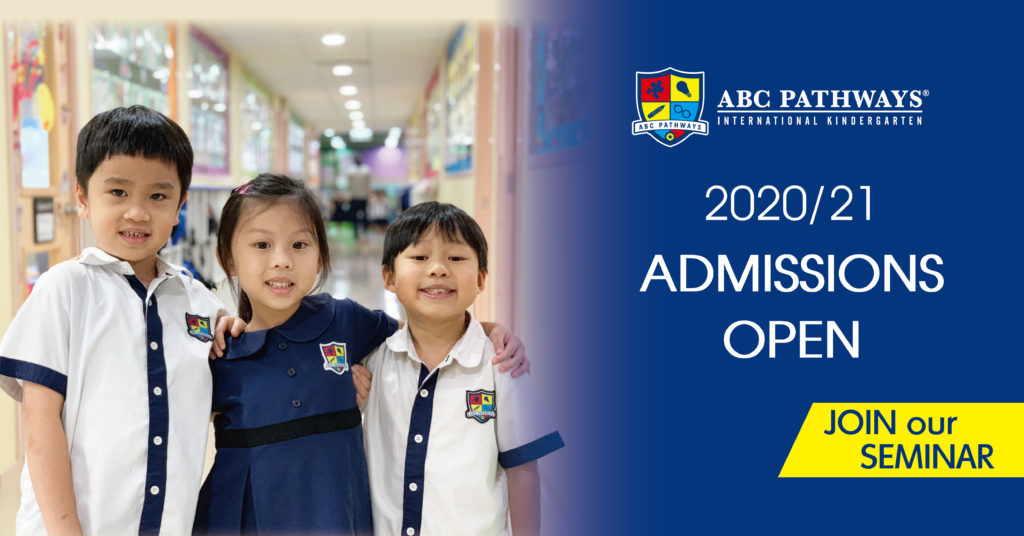 In the seminar, we will introduce our school philosophy, teaching approach, school facility, admission criteria, etc. A school tour will be arranged during the seminar. School Director will be answering questions regarding admissions and interviews.
為了讓家長了解本校入學過程、辦學理念、課程教材、師資等資料,本校將舉行入學講座,屆時校校監及老師會與家長會面,解答問題,並可參觀校園,感受學習環境。
📌Date: 12th Oct 2019 (Sat)
● Taikoo太古校舍: 10:00am – 12:00nn
● Whampoa黃埔校舍: 2:00pm – 4:00pm

---
「100個開學必學生字表/句子」
與同學仔分享暑假的趣聞、經歷?
認識新朋友,如果打開話閘子?
在同學面前自我介紹?
暑假去到一半,相信大家的暑假生活都好精彩。每個新學年,小朋友都會帶點緊張,ABC為小朋友預備了以下開學實用懶人包,為開學做好準備!

Statements
Hello, my name's Johnny?
I'm a boy/ girl.
I'm five years old.
My birthday's in October.
I live in Kowloon City.
I go to school in Ho Man Tin.
I have one brother and two sisters.
I'm an only child.
My father's a firefighter.
My mother's a doctor.
I would like to be an artist.
My favourite colour is blue.
My favourite animal is a rabbit.
My favourite subject is art.
I enjoy playing football.
My best friend's name is Jenny.
Questions
What's your name?
How old are you?
When's your birthday?
Where do you live?
Where's your school?
How many brothers and sisters do you have?
What do your parents do?
What would you like to be?
What's your favourite colour?
What's your favourite animal?
What's your favourite subject?
What do you enjoy doing after school?
What's your best friend's name?
Phrases
Nice to meet you!
How are you feeling today?
It's a sunny day today.
I lost my pen.
May I go to the washroom.
Can I borrow your pencil.
Would you like to share my lunch?
I like your school bag.
I don't feel well.
Shall we read a book together?
See you tomorrow!
Vocabulary: School
Pen
Pencil
Eraser
Ruler
Computer
Desk
Book
Teacher
Classmate
Chair
Vocabulary: Weather
Sunny
Rainy
Cloudy
Windy
Stormy
Foggy
Hot
Cold
Wet
Dry
Vocabulary: Toys
Train
Ball
Car
Bike
Teddy bear
Doll
Kite
Boat
Blocks
Puzzle
Vocabulary: Food
Breakfast
Lunch
Dinner
Snack
Hungry
Thirsty
Drink
Vegetables
Fruit
Meat
Vocabulary: Activities
Football
Drawing
Running
Swimming
Playing
Badminton
Skipping
Jumping
Singing
Shopping
Vocabulary: Animals
Cat
Dog
Kitten
Puppy
Turtle
Goldfish
Bird
Rabbit
Lizard
Mosquito